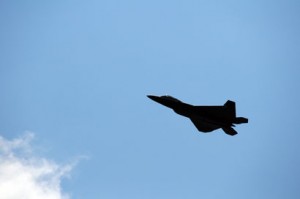 -Moshe Schwartz, President of Etherton & Associates, and Aaron Wasserman, Senior Director, U.S. Government Affairs, SAP, coauthors: Law and Policy Perspectives: Use Profit to Incentivize Information Technology Modernization and Cyber Security Throughout the Industrial Base
-Federal News Network featured Moshe Schwartz, President of Etherton and Associates, with a 2022 NDAA update
-Moshe Schwartz, Michael J. Schaengold, and Melissa Prusock,  The Government Contractor Feature Comment: The FY 2022 National Defense Authorization Act's Ramifications On Federal Procurement Law–Parts I and II
–Federal News Network featured Moshe Schwartz, president of Etherton and Associates, with a 2021 NDAA update
-Moshe Schwartz, Michael J. Schaengold, and Melissa Prusock,  The Government Contractor Feature Comment: The Significance of the FY 2021 National Defense Authorization Act to Federal Procurement Law–Parts 1 and II
– Moshe Schwartz,Defense Acquisition Journal, book review –Victory on the Potomac by James R. Locher III
– Moshe Schwartz, Defense Acquisition Journal, Social and Economic Public Policy Goals and their Impact on Defense Acquisition  
– The Government Contractor, Moshe Schwartz, co-author, The Government Contractor
– The Significance of the FY21 National Defense Authorization Act to Federal Procurement Law
Acquisition and Legislative Prospects for 2017
A summary and analysis of the FY17 Defense Authorization act, prepared for the NDIA. In it, Jon reviews the most important sections of the act and identifies legislative opportunities. (Feb. 2017).
– Reprint of Significance of FY 2021 NDAA to Procurement Law (Jan. 2021)
– Pentagon's Acquisition Process
Government Matters hosted by Francis Rose, aired December 29, 2016.
Jonathan Etherton discussed the impact of the NDAA on the Pentagon's acquisition process.
015).– Reform of the Defense Acquisition System
Jon Etherton's testimony to the Committee on Armed Services, United States Senate (April 2014).